If an earthquake happens
Last updated date:2018/10/3
If an earthquake happens, we should't panic and should be calm.
Protect your head covered with a cushion or a towel, etc.
Hide under a sturdy table.
Put out any fires immediately.
Open a door for an escape route.
---
Beware of falling objects, glasses of windows, signs, etc.
Stay away from narrow streets, garden walls, etc. may fall down.
---
If you are in a department store, theater, station (train & bus), etc.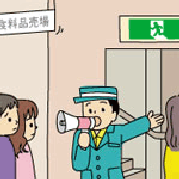 Don't use the elevators.
Beware of announcement by staffs.
Follow the instructions of staffs.
---
Park on the left-hand side of road.
Turn off the engine.
Listen to the radio and get the information.
If you need to escape from the car, leave the key and don't lock the doors.
---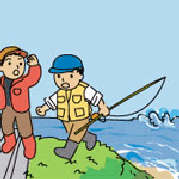 Escape from the seashore immediately as tsunami (tidal waves) may strike.